I am alone in the woods in McGregor, MN. It's late, maybe 11:00p, and I am yelling up at the star-filled sky, 'Why won't you talk to me? What is wrong with me?' The glow from the worship hall at Covenant Pines Bible Camp visible up the path from the clearing where my 9 year old self is lamenting. Seemingly everyone except me is full of the Holy Spirit, singing God's praises with arms upraised, and I can't tell if they are faking it or if something is wrong with me. Hence, under the guise of using the restroom, I make my way to a quieter place in search of an answer from above.
25 years later I would first hear the lyrics;
'Yeah, you're lookin' at the church in the night sky; Wonderin' whether God's gonna say hi,'

Kanye West,

Saint Pablo
The chorus bringing me to tears as I reflected on all that had transpired since that fateful night in my youth. It was only a few years before Saint Pablo, at age 30, that I had all but given up the search for God, taking the position that if He wanted me He could reveal himself, but I was no longer going out of my way to look for Him. I was, by all intensive purposes, an atheist. And yet, at 34, Kanye brought a tear to my eye and stirred a longing long buried, but not yet at rest.
Now at 37, Kanye has released his first gospel album, Jesus is King, and this unlikely disciple is again rustling my spirit against my will.
See, back in the woods at age 9, I decided it was me. I decided I wasn't doing it right and that God would reveal himself in His time. I hiked back up the trail, rejoined my peers and counselors in the pews, and resumed worshiping, intent to walk in the light until I found the Way. But, as I journeyed in the years that followed, my light dimmed and, try as I did to remain faithful, time and time again I wandered astray. My valley of the shadow of death was full of struggle, loss, heartache, bitterness and pain.
Not sensing the presence of a higher power to guide me through, I learned to believe in my own strength as well to draw from others immersed in the struggle. I leaned on the philosophy of Stefan Molyneux, the savvy of Mike Cernovich, the stories of Ayn Rand, the industriousness of Elon Musk, and the fearlessness of Kanye West. None of them saints, they all share at least two things in common:
an unrelenting pursuit of greatness
an uncompromising search for truth
Like me, my role models refuse to take short cuts or water down their reality. In short, we find freedom in the fight.
Back when I was still in the church, it was these same attributes which I admired in Jesus. I was drawn to the story of His battle with Satan in the desert and His persecution from the powers that be much more than His resurrection. I dismissed the miracles and mysticism as pure parable, knowing that life didn't really work that way. I was more interested in the practical wisdom, in continual search for some sort of pragmatic balm to soothe my perpetually wounded soul.
Yet, in my encounters with the purveyors of Christianity, I found a strong tendency to fixate on the salvation story and the riches offered from a faithful life. It felt like the theology of some great cosmic transaction, where the journey could be skirted and the destination was the reward. What I kept hearing was something like, 'Just hang in there and it'll get better,' or worse, 'It's you, get your shit together.' I didn't find either message useful and both came off as dismissive. I continued to attend service, but at an increasing distance.
While the pastors would proclaim the power of the pending glory and sing hymns of redemption, I would search out the stoics and the story of Job. When I read of the redemptive joy espoused by St. Francis, it was as the result of traveling the long hard path, not the reason for taking it in the first place. As I left the church at age 30, I took with me the spirituality of Dr. Gerald May and Father Richard Rohr, who understand the dark underbelly of humanity, openly explore it and, like my secular heroes above, refuse to whitewash it. Bound and determined to find my own path, I committed to journeying for journeying's sake and not for promise of future reward.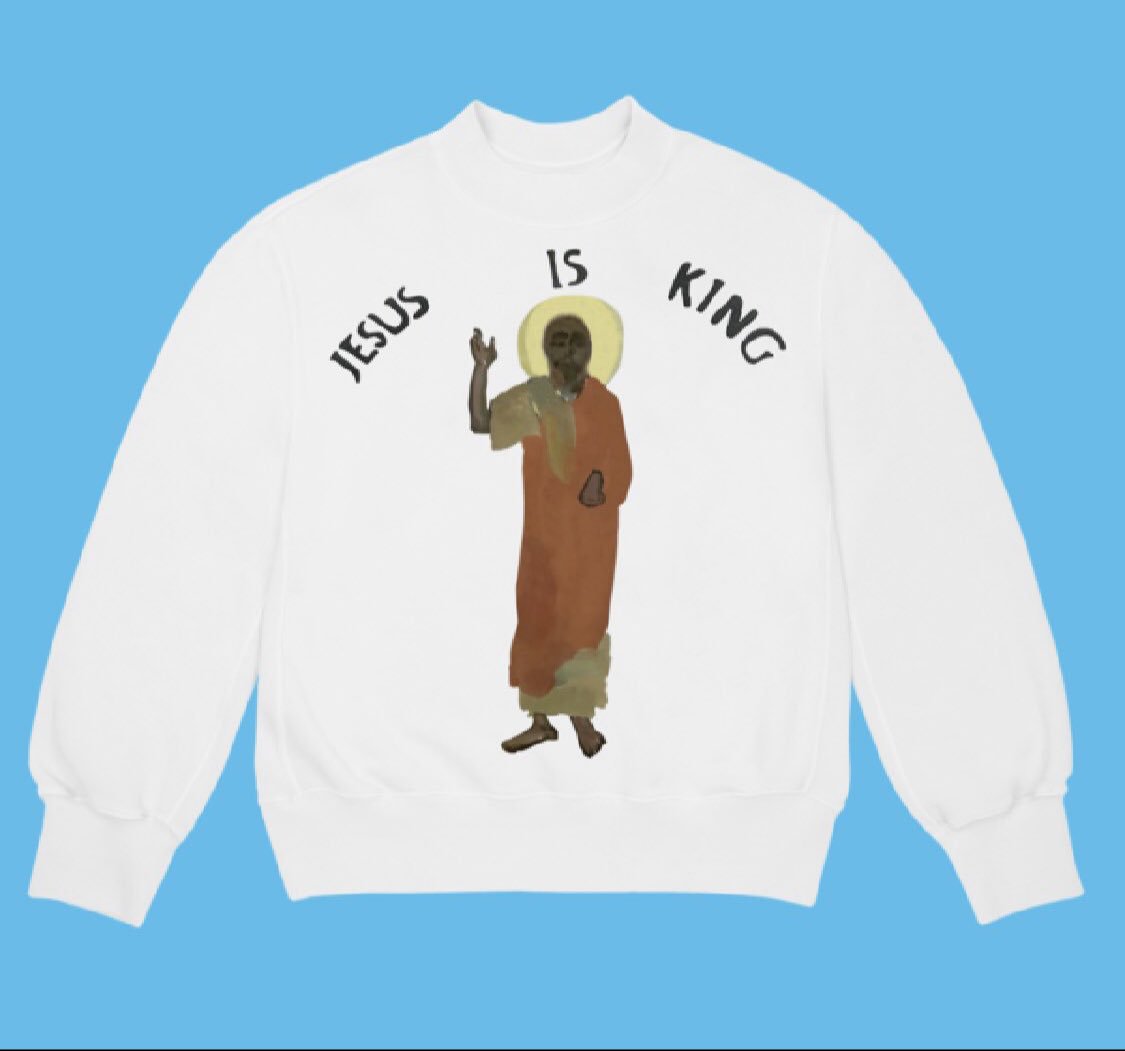 Fast forward to last Friday, October 25th, 2019 at 2:00p CST. Kanye dropped his first gospel album, Jesus is King, his 9th solo album in his illustrious career as a rapper, in which he has been awarded 21 Grammys to date. He began work on the album in true artistic form with a full spiritual immersion starting in early 2019, as displayed in his Sunday Service performances in Atlanta, Jamaica, Detroit, L.A., Chicago, New York and many others. I was intrigued, something special was happening. The Prodigal Son has returned home to the Father 15 years after dropping Jesus Walks, millions of listeners on his heels with millions others up in arms.
The spirit of the album summed up on track 8:
And for Kanye it's more than the album. He's giving it all to Christ; his music, his fashion, his business, his life. He tells BigBoyTV at the 27:00 minute mark in this 10/25/19 interview, that he wants to be a, 'Christian innovator.' He goes on to describe the journey, completely raw and unfiltered as only Kanye can. Not perfect, not scripted, not linear; both the interview and the album metaphors for a life fully lived, full of passion and the constant renewal of purpose. For me it's a sermon I can relate to.
And, as I sit here ready to push publish on an article I've written and rewritten over a dozen times, I can't help but think that I might have finally found the answer I've been looking for in the night sky. The answer that has always been there for every honest pilgrim, still and silent like the cool moonlight: God Is.
So as I close my eyes tonight, I hope you join me in the Prayer of the Journey: