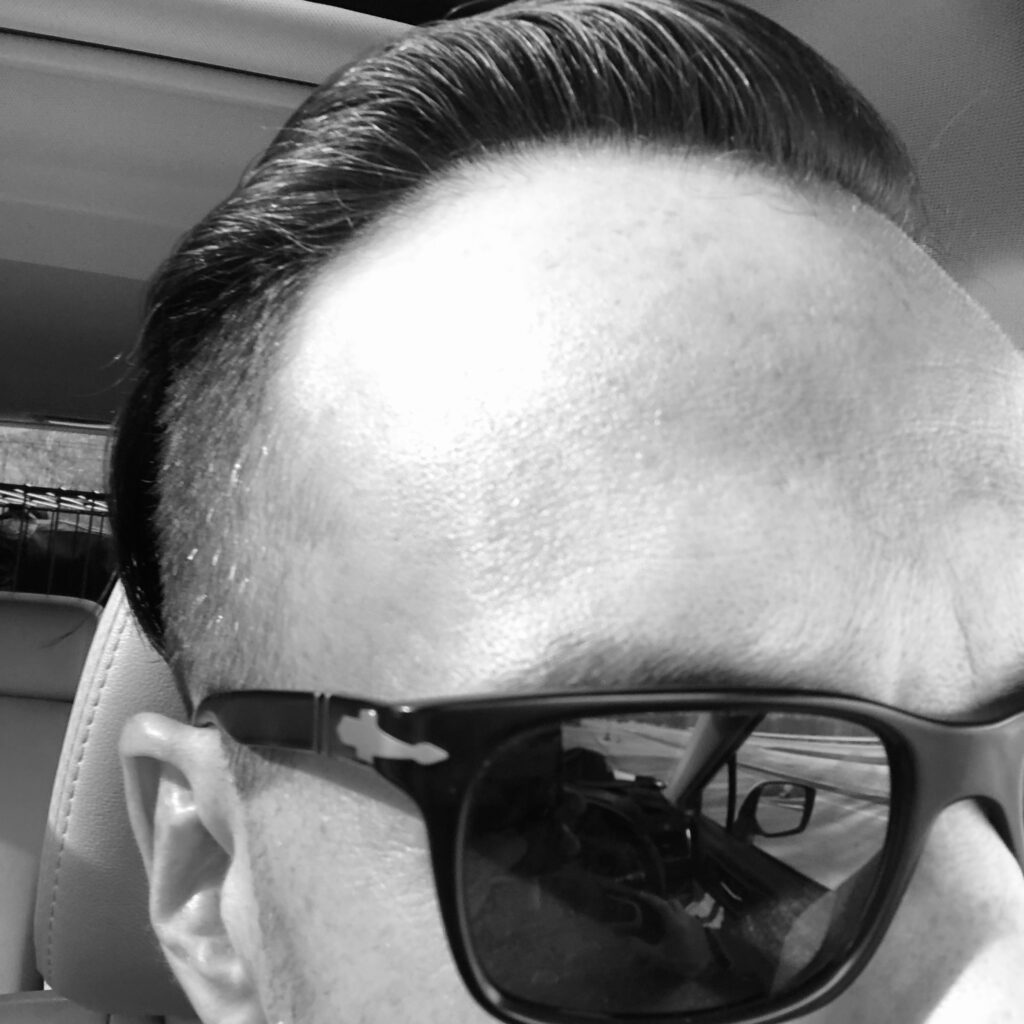 After weathering the first six months of COVID19 as a boots-on-the-ground, eye of the storm, essential worker, I now, like 12.6MM other Americans, find myself unemployed (this figure is down from the peak of 20MM back at the pandemic's onset in March). So, although I know I am not alone, no longer having a source of income, a familiar routine, and a clear, prescribed sense of purpose hits different. Perhaps you can relate.
In this article, I will share the story of how I came to be unemployed for the first time since age twelve. As we dive in, I'll use the lens of addiction to color what I've learned in the first three weeks, including a sneak peek at an exciting project on the horizon. So keep reading if you're curious to learn how to tunnel thru addiction, heartache, and loss towards your very own Golden Age.
Let's get started.
If you know me at all, you know I pour myself into my work, always have. It was no different when I started with Kimberly-Clark in January 2012 as a senior mechanical project engineer bringing with me eight years of prior engineering experience split across two separate industries. Over the subsequent nine years, I earned six separate promotions, each with increased scope and compensation, the third catapulting me from the technical world as an individual contributor, and into leadership, with my largest team comprised of over 300 members.
Behind the scenes, however, life took some pretty dark turns. In late 2013 I lost my baby sister. Twelve months after that, my eight-year marriage dissolved, quickly consuming every penny of my savings and estranging me from my three young children for over a year as I worked thru the grief. If that wasn't enough, I cut ties with my parents and even landed on the news for DUI. Legal and medical bills pushed me far into debt. By Thanksgiving 2015, I had arrived at what the recovery community calls, rock bottom.
Work was literally the only thing that worked for me, I clung to it like a shipwrecked captain to driftwood on a dark and stormy sea
It was as if everything I lost at home, compelled me to dive deeper at the office. 60, 70, even 80 hour weeks were not uncommon. I was all in, whatever it took. The results and accolades started piling up, people were noticing, and who was I to say no – what else did I have to do? The question I wasn't asking – much less answering – was, 'Is this healthy? Sustainable?'
Let's pause here for a definition and some additional context. I warned you early on this article would center around addiction, which, according to Dr. Donna Marks, is defined as anything a person keeps doing in spite of negative consequences. Notice the word anything broadens a more traditional definition confined to, say drugs and alcohol, to include everything from food to work, religion, sex, social media, status, exercise, and even recovery itself. The key to understanding addiction is that, fundamentally, it is not about the substance or behavior, but rather one's relationship to the substance or behavior.
In her book, 'Exit the Maze,' Dr. Marks goes on to describe the underlying nature of addiction to be one of trying to fill an emotional void caused by prior trauma and/or dysfunction, most often occurring in early childhood. For the addict, of which Dr. Marks estimates there are over 100MM in the US alone, the substance or behavior starts as the solution, a much-needed, but only momentary, relief from the underlying pain. Over time, as the negative consequences of the addiction take root, a desperate wrestling match between relief and recovery ensues, in which sobriety is only the first step as the addiction will often morph into the next 'drug' of choice. This game of 'whack-an-addiction-mole' will continue until the emotional void is accurately named and eliminated.
For a condensed overview on the nature of addiction, see the podcast above. For now, however, let us get back to the story at hand.
As 2016 kicked off, I committed to rebuilding but knew I had my work cut out for me. I decided to leverage the area of my life with the most success, my career, to right the ship and start making my way back to shore. This approach was effective in several areas as I paid down debt, built a support system of caring co-workers, and focused on consistent routines. With this momentum, I was able to reunite with my children and broaden my efforts into other areas of well-being, including a genuine commitment to cognitive behavioral therapy, diet, exercise, and creative outlets such as this blog.
Even so, as 2018 was coming to a close, more storm clouds were forming on the horizon. See, even though, on the surface, my life appeared to be improving, I was yet to truly name and eliminate my emotional void and, in turn, failed to notice the unhealthy relationship I had developed with several of my new behaviors and the turbulent emotional undercurrent gaining hold.
In short order, I arrived at an impasse with a new manager over differing visions for the team. Having errantly attached my identity to my vision during my rebuilding process, I struggled to compromise. In fact, I flat refused, telling myself to do so would be to, quite literally, die. Unsurprisingly, the situation escalated to the brink of separation. Desperately trying to avert disaster, I called in a favor and secured a transfer to a sister facility before I could be managed out of the organization. From a career perspective, this felt positive. However, it came at the cost of putting 180 miles between myself and my children, who remained with their mom in Tulsa, leaving me to commute.
It's March of 2019 and the stormy sea of my still largely unconscious emotional void had washed me ashore in Paris, TX.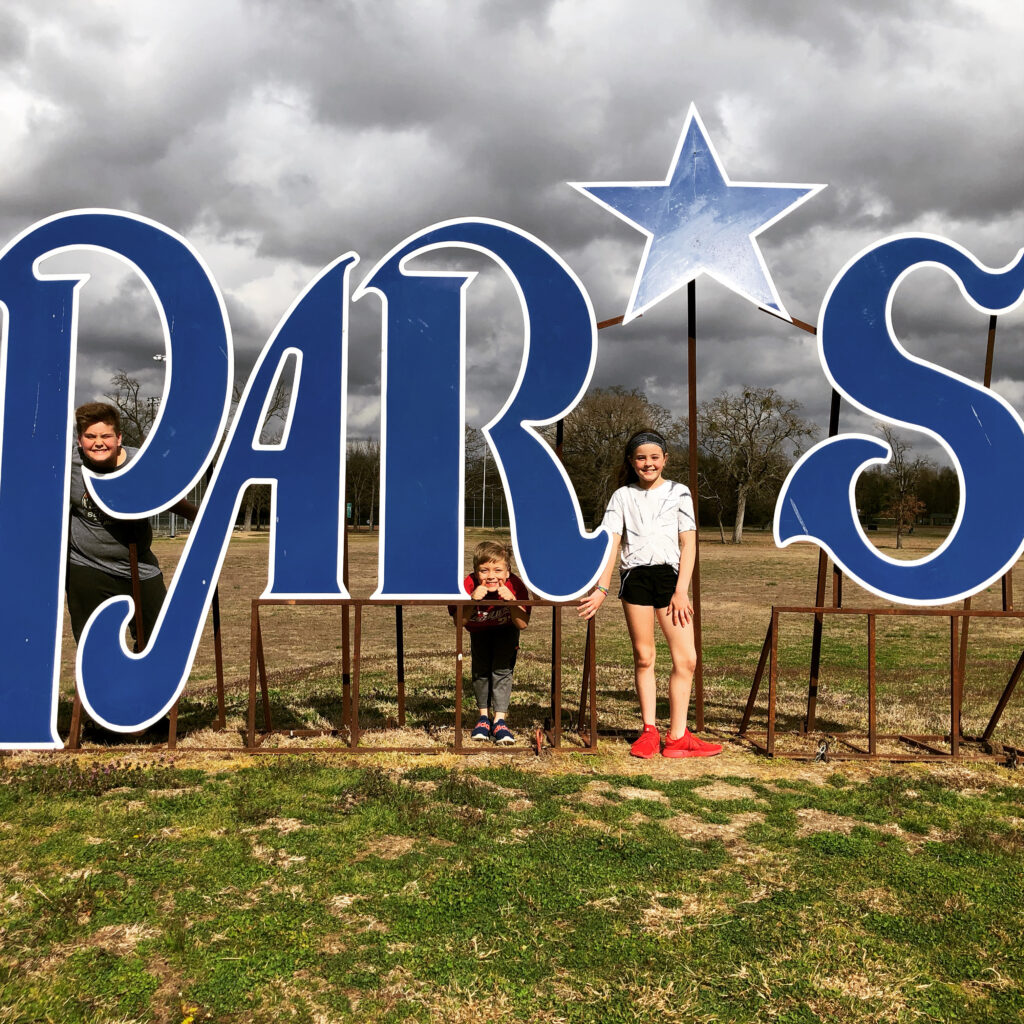 Not having fully learned my lesson from my recent bump up with management, I charged into my new work environment, eager to play hero and rescue a struggling operation (see link for a more in-depth account written in early 2020).
My vision was simple: One Roof. Essentially, no matter what uniform, crew, function, gender, ethnicity, title, etc., we were all going to come together under the same one roof to achieve our shared goals. What I liked most about this goal were the concepts of home and family embedded in the Roof mnemonic. One Roof was a clear reference, easily recalled, with nearly infinite depth of meaning to mine as appropriate. Simple to say yet hard to achieve, as anyone who's ever worked in large, high paced groups will attest.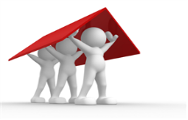 Two things escaped me which ultimately led to my downfall:
wrong moment
wrong family
Wrong moment because the established leadership team was too buried in existing cultural turmoil to seriously consider any additional risk. It was 'batten down the hatches' mode due to ongoing litigation and precipitous safety issues. The resultant leadership focus lying almost exclusively on policy adherence and structure. Cultivating interpersonal relationships was hard to measure and therefore low priority.
Wrong family because my subconscious was using my new team as a surrogate to repair broken relationships from my childhood. News flash: if you want to repair a relationship, you have to do it with the actual person, no substitute will do. Nonetheless, I forged ahead in search of the connection and validation I never got from my parents and still hungered for unknowingly.
Blinded by my vision, it was only a matter of time until the scenario imploded, and implode it did. Short of divulging all the gory details, my unchecked expectations, lack of awareness of the moment, failure to recalibrate my approach, and insistence on continually doubling down, lead to increasing frustration on both sides. Eighteen months into the assignment, I got the call that I was no longer employed. And that was that. Nine years boxed up and discharged in an instant.
But here's the thing: I would have worked myself to death before ever considering walking away. And at what cost along the way? I had stopped writing, struggled to complete my MBA program postponing graduation several times due to needing extensions to complete my capstone project, even my relationships with my dogs were suffering. Not to mention the emotional poison – frustration & resentment – that were accumulating at work due to misdirected emotional energy. Long and short of it is:
Recreating dysfunctional childhood relationships in adulthood can feed an emotional addiction but not nourish a soul
So, in peeling back this layer of the addiction onion, two gifts have emerged for me: 1) clarity on where my next area of emotional healing needs to be focused and 2) clarity on where the next leg of my career journey needs to take me.
Which brings me to the Gates of the Golden Age, assuming I don't starve to death first. What I mean is, without all the stress associated with solving the problems fed to me by my former corporate masters, I have an opportunity to funnel all my energy into solving the problems I decide are most important, most rewarding, most value added. I believe I have a long enough run way to launch my writing into profitability and maybe, with your help, turn a pastime into the life of my dreams, thereby entering what I call my very own Golden Age.
Interested to learn more about my upcoming launch? Please enter your email and a comment or two into the form below and I'll be sure to keep you up to speed. Cheers!