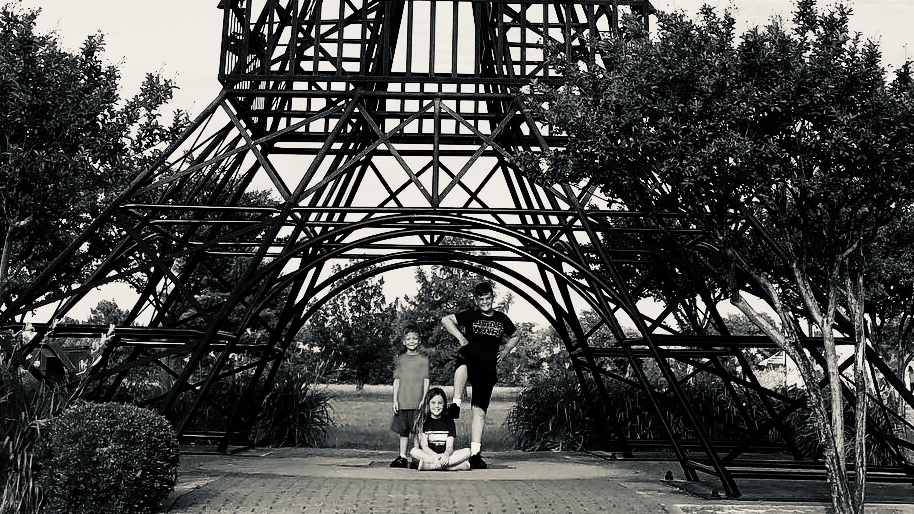 Everything in life is a lesson. We either learn what to do, or what not to do. Take the twin sons of an alcoholic as an illustration:
About two decades ago, long before I encountered the tale of twins, I had pledged to break the cycle of dysfunction in my family tree, to internalize what not to do, and do it. As a young man in the making, I felt mostly anger and resentment towards my father and set out to use these emotions as fuel – the span of experience between then and now could be surmised as follows:
Do not forget what you are for, lest you become what you are against

Lesson #1
Today, Father's Day 2019, I invite you on a journey with me through the tunnels of time and back again in an excavation of my Father Formation.
I didn't have a Dad like the most Americans. Rather, I had a Pops or, until we moved to the 'burbs, a Papa. Dad was too impersonal, he argued. As I grew older, the dichotomy between word and deed hardened my love for him like Hiawatha Falls in the deep of winter.
Intimate in title only, Pops held his affection at the precise distance of my next achievement; his yardstick moving proportional to my progress. Thus, my striving appeared to have the effect of increasing his disappointment and, in time, folded in on my sense of self-worth like one of Escher's famous staircases.
To compound the issue, Pops harbored several demons of historical heartache who would sporadically erupt in fiery fits of rage. Cooling just as unpredictably, Pops would explain his volcanic behavior as short circuits, by which I took him to mean something like faulty brain wiring. Giving him the benefit of the doubt, I worked to harness his meaning in an effort to prop up my then crumbling self esteem. But, try as I might, I was unsuccessful in warding off the belief that his tirades were anything other than my fault. A vicious cycle of striving and retreat ensued which materialized into a festering, subterranean bog of anger and resentment by the time I turned 18.
Then, with all the fortitude and grace of a piston firing, I graduated high school, moved away to college, launched my career, got married, started a family of my own, and rekindled my Christian faith. It was in community at St. Dunstan's church where my spirit started to shift from anger to empathy. The new messaging I was hearing informed me that:
"If you do not transform your pain, you will transmit it"

Father Richard Rohr, Center for Action and Contemplation
This new spirit labored tenderly within to soften my heart, beckoning me to cross over the bog high upon a bridge of forgiveness. I was persuaded, and willed my heart upward on the promise that my soul would follow suit and we would, together, rise to new heights. I hadn't yet learned that there is no such thing as a shortcut, but it didn't matter, it was time for a different approach.
Gradually I learned to look past Pops' anger – as well as my own – to pain, sorrow and regret. With new eyes, and my young family in tow, I set out to attempt the bridge with a dream of multi-generational reconciliation . Well intentioned to be sure, I had no idea what demons I would rile along the way.
The two things they don't tell you about forgiveness are:

1. it can not be willed

2. it can only come from one who first loves himself

Lesson #2
Regardless, this new chapter started well enough. Pops and I began to speak frequently over the phone, willingly travelled 750 miles 2-3 times a year for various family gatherings, grieved together over the loss of Anarae, and even exchanged occasional I love you's. Forgiveness was working like a facelift, yet as attractive as we appeared, the bog yet festered below.
I started to find myself choking on words I yearned to speak and spewing vapidly for no reason in particular. My wife would tell me I looked angry and that she was often afraid of me. I was frustrated at work, struggling with even the most menial of tasks. My spirit was rebelling and, like Gandalf in the first LOTR movie, it forbade me from further passage.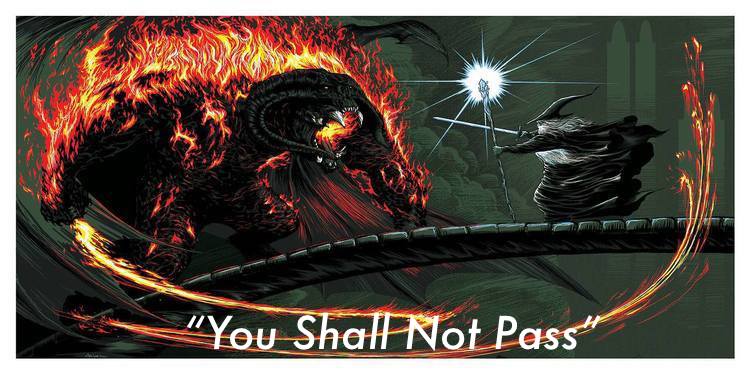 Neither my faith nor my family withstood the rising tide, and subsequently those old familiar feelings of anger and resentment grew even stronger – I was back where I started, now with a vengeance. They got me off to a good start, I thought; anger is strength and strength will keep me safe, I thought. I was mad at everybody, especially Pops; this was all his fault I mouthed to the shadow in the mirror.
As you might well imagine, things got worse before they got better. I had forgot what I stood for. I was blinded, first by rage, then, in turn, shame and regret.
Finally, the transformation was complete, I had become everything I pledged not to – my personal ground zero.
But, as you know, my story wasn't over, not by a long shot.
By then I was no stranger to adversity and the great thing about destruction is the opportunity it creates to rebuild, alive again with new knowledge. This, too, I'll share with you:
when darkness swallows you whole and despair becomes your only companion, and when you perservere, how precious the daylight! how sweet an embrace! how hospitable the truth!
My next move was to apologize to my children. The words came effortlessly and without shame. They, ages 5, 7 & 10, gathered together, eyes wide, bodies still while I spoke, maybe two minutes, moving my eyes from one to another throughout but never looking down or away.
What happened next was true forgiveness. It started in their eyes, briefly scanning for authenticity, then moistening slightly in the corners when discovered. Their ears, initially taught and attentive, relaxed into the moment. This ease then slid down their jaws, tugging ever so slightly at the corners of their mouths as I finished speaking. And then, not a moment later, an embrace a thousand years in the making. My first taste of fatherhood.
Another new thought entered – if my children could forgive me, they who did not choose to be brought into this world, they who have not transgressed, they who are worthy of my love and yet not the recipients, then, surely, I could forgive both myself and my Pops.
This is not the point in the story to inquire about timelines or request more details. This is when only one thing matters:
Pops, I forgive you. I love you. I'll see you soon.

your son, Ty-der-ly-tup-o-los
Happy Fathers Day.