Pop culture tells me I ought to love myself and thrive but my imprinted degenerate prefers self-loathing to survive.
So instead of offering you a heartwarming love story, here's yet another cautionary tale from yet another dysfunctional dreamer. I do promise, in my telling, to refrain from all woe-is-me-isms, both general and specific gnashings of teeth, and bro-hemian style sausagry of any kind. What you have here is just a simple serving of the facts with a side or two of retrospect baked in for anyone craving deeper nourishment, petulant as it may be.
The relationship could be summarized with four basic strokes: it began with a brush stroke, then some key strokes, followed by a bunch of breast strokes, and culminating in one abrupt back stroke.
I'll explain more below, but suffice to say here, I loved her from the first and, in fact, still do. So much so, I fell to pieces and pushed her away. Hear me out, I know it sounds dumb, but let me explain, I bet it'll be instructive or at least entertaining.
Returning to the self-loathing I mentioned above, it's not just imprinted, but insidious as well for when the sun shines brightest, most subtle then are the shadows. What I mean is, my demons dress like daytime deities and soothe like sirens. So the sweeter life starts to look, the more happiness I'm stacking, the more them demons really get to schemin'.
Like, for example, when I fall in love. Right when it starts getting momentum, that's when the feelings of anxiety, inadequacy, and insecurity creep in claiming she brought them. Gnawing away at the edges of my confidence until I'm convinced the best thing to do for both of us is to break it off (back stroke).
Spoiler: as it turns out, you can't project deep-seated internal narratives onto other people, cut those people out of your life, and hope the narratives don't bother you anymore. My Christian history should have taught me this as even the salvation equation requires an ongoing relationship in exchange for mercy.
But I'm now a couple strokes ahead of myself.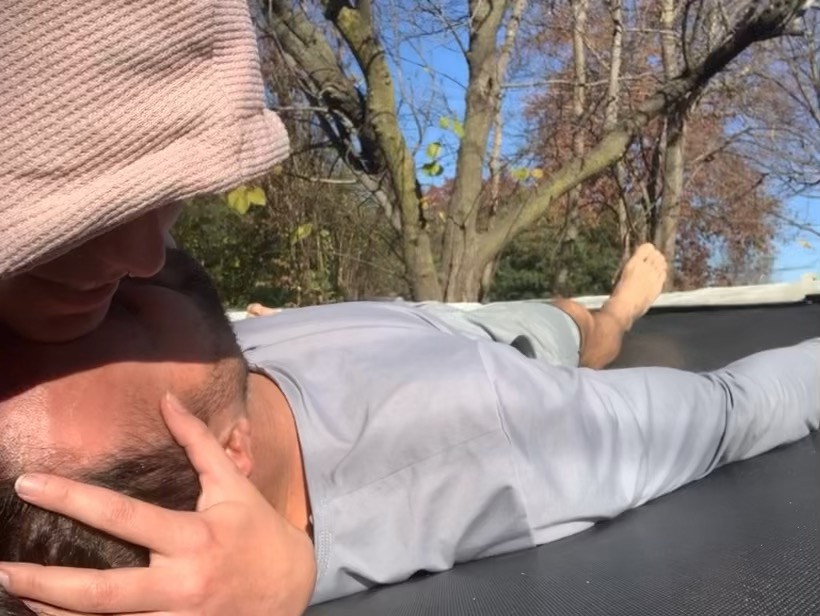 So what happened was, she stole my heart with her art. No, seriously.
It was a late afternoon in early autumn when I saw a painting of an old friend of mine on Insta that looked like it knew him better than I did (brush stroke). Bonus: the artist was tagged in the post, single, and smokin' hot. That was more than enough for me, I needed to know her, or at least know that she knew how talented she is.
Into her DM's I dove (key stroke). Surprisingly enough, right back she responded. We exchanged a few messages and even set up dinner and an art show later that week. I was stoked. Unbeknownst to me, my baggage was about to begin unpacking itself in a full force feindish frenzy.
She arrived at my place precisely two minutes ahead of schedule in a dress I'll never forget. But it was her eyes that sealed my fate. Somewhere between green and blue stirred a sea of wonderment breaking hard against all attempts at composure. Then she smiled and I exhaled, realizing too late that I was clammy and the vibe awkward. 'Come on in,' I managed while leading her to the dinner table, buying time to collect myself while shifting the focus to highlight my homemade handiwork.
Perched on the table was a less than memorable meal of more-than-bite-size beef stew, crusty cornbread, and a crème that wouldn't brûlée due to failure of the culinary torch (likely operator error). She was graceful. We joked and took turns teasing each other until my cheeks were sore from smiling. Two hours passed as effortlessly as the levity in our laughter. Time to hit the art show.
I don't remember much from the show aside from how sweet the fruity pebble cocktail we shared at Glacier Chocolate was and how natural it felt to take her hand in mine. We walked and talked and didn't look at a single piece of artwork. Nothing could draw our attention from each other. At the end of the evening, I closed my eyes and went in for a kiss, which landed, and sparked a physical chemistry that would prove electric (breast stroke).
A couple of weeks later we made it FB official. A few days after that we held each other close and exchanged, 'I love you's.' This was the first time these words had passed audibly through my lips in over seven years to anyone other than my three children. I fell hard and I fell fast.
She had recently taken the plunge out of corporate America to focus 100% on two things: her art and her daughter. That was crazy sexy to me as I was contemplating something similar with my writing but was still too scared to launch. We started to imagine a future together with our kids crawling over canvas' in a country homestead, her painting, me writing, no one fully dressed. I remembered what it felt like to not be alone. A problem I hadn't even realized I had seemed suddenly solved. We planned a weekend getaway to Broken Bow to celebrate our new relational wealth. Life was all heat and light, at least for a hot minute.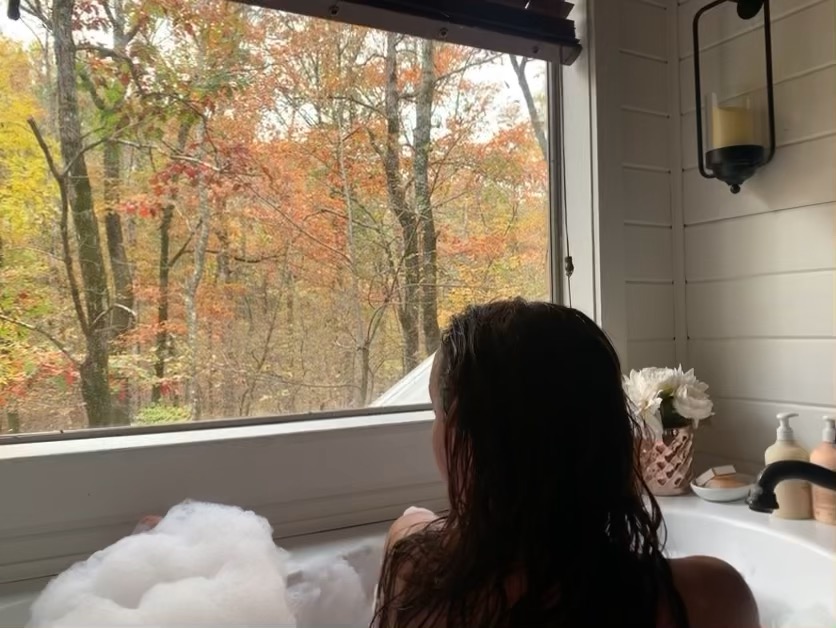 Insert insecurities. I told myself that it was for the best, but the reality was I lost my cool with my boss who turned me over to HR, first for a suspension, then separation. For the second time in as many years I found myself involuntarily terminated without a plan. You could say the universe was helping me into the entrepreneurial world, which helped to make me feel better but did little to pay the rent. The funk had found it's way in and wouldn't fight fair going forward.
To my credit, I did push back a little against the demons. For a while at least. The experience was like playing catch with a boomerang, only the boomerang is outfitted with a running chainsaw that explodes if you hold it too long or put it down. For example, I would notice myself in a funk and, rather than blaming her, would evaluate my environment. Often one of my support legs would be broken, like my diet or workout routine, at which point I would work to repair it before the funky boomerang came back and chopped off another one.
After several rounds of this behind-the-scenes battle, I began to slip into a suspicion that it was the relationship itself that was doing the damage. Not my employment situation, mood disorder, or traumatic history correlated with this time of year. Instead, I began to entertain the doubt, 'Maybe this isn't my future?' And, 'Haven't I got into trouble in the past when ignoring my gut?'
Looking back from my current vantage point and given the self-work I had yet to do, it feels like it was always destined to fail. Like the demons just gave themselves a sixty-day handicap to make more of a sport out of it. Whatever the case, the lesson landed, which was, 'Your ass belongs to us.'
75 days after our first date I succumbed to a feeling of utter powerlessness and quit, over text.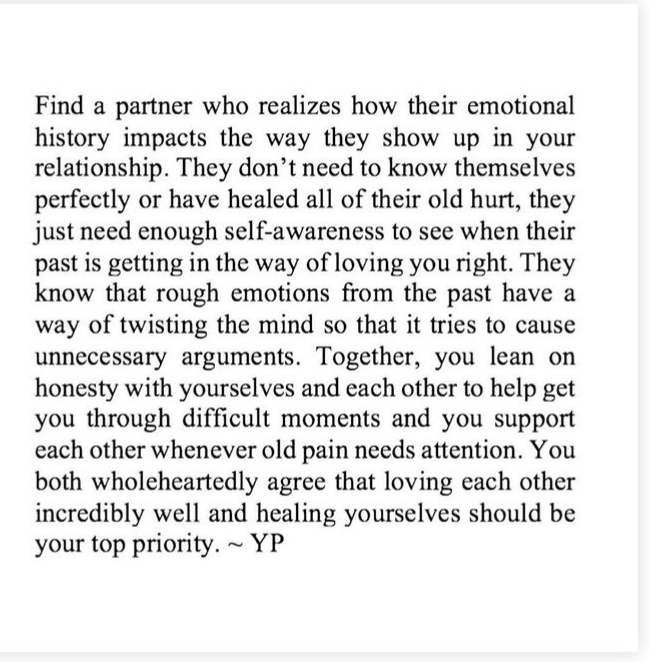 Not that it always has to be that way. In the future, I could work a program in cooperation with my partner, much like the one above where the couple stands to get stronger, not weaker, during tough times.
Since it's still fresh I find myself yet digging, but I think that's the real lesson my demons didn't see coming.
I'll sign off for now, but drop this heavy heart a healing line and let me know how your relationship handles conflict. Let's get some '22 momentum rolling in the right direction.